Inspiration to the followers of wildlife Photography
Wildlife Photographers knows it well how to put their steps into the wolf den. They know how to step into the lion's house and even they also know how to give Hi-five to the whales deep inside the sea.
Have you ever seen an eagle attacking fish with your naked eyes, have you ever seen how lions hunt their prey. You will say "Yes".
Yes, it true we all have seen these activities but in photographs. How did you get the opportunities to explore the wildlife sitting on your couch? Who is providing us with such images? Are the animals sending it via email?
They are the wildlife photographers who put their life, time, money, and energy to produce such photographs to the world.
Imagine if there were no such photographers. You would have never seen the unseen wildlife exist on our planet.
Wildlife photography is one of the most dangerous and expensive types of photography. Here in this article, we will share with you the top 10 wildlife photographers of the World.
This article is deeply researched and considering many parameters we have selected the top 10. Though there are many more wildlife photographers we should follow. But here in this article, we have selected 10 photographers only.
The following parameters have been taken to pick them up.
Photographic Place/location
Timing
Photography Skills
Level of difficulties
Experience
Achievements
So let's jump into the article and check out their images and about them.
Top 10 wildlife photographer to get inspiration
Brian Skerry
Art Wolfe
Keith Ladzinski
Thomas D Mangelsen
Kristi Odom
Tim Laman
Sue Forbes
Ami Vitale
David Doubilet
FRANS LANTING
Brian Skerry
Brain Skerry specializes in underwater photography. He is one of the world-renowned marine and underwater wildlife photojournalists. He is a National Geographic photographer and Nikon Brand Ambassador.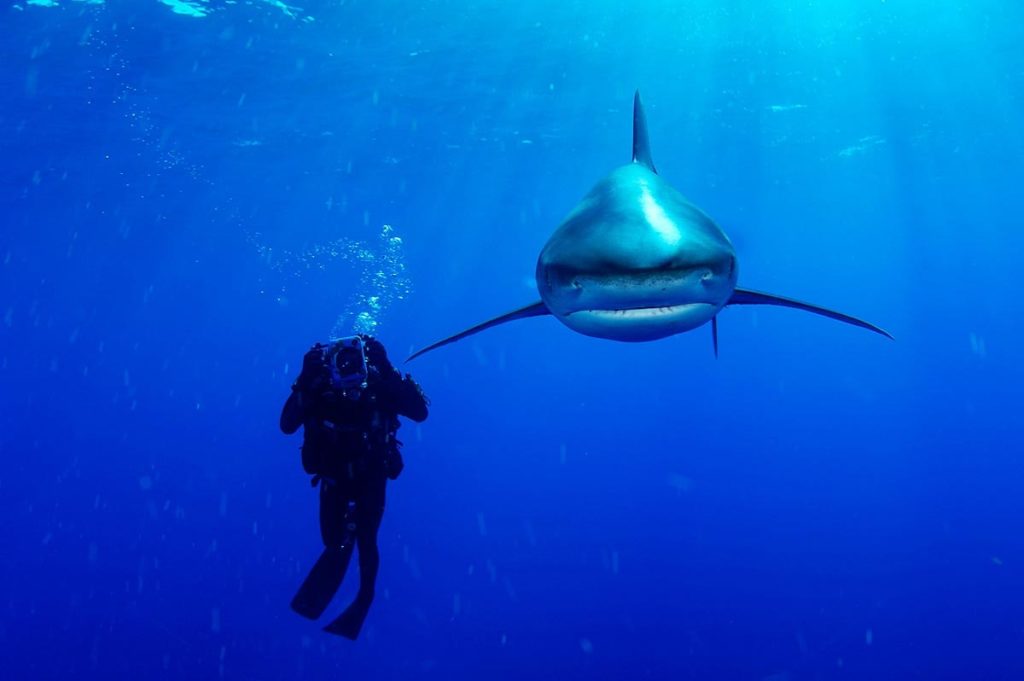 He has been a contract photographer for National Geographic Magazine since 1998, covering wildlife and other stories.
He was fascinated by water from his childhood only. He fell in love with the sea as a child. He started scuba diving at the age of 15. Now he is exploring the world of ocean over 40 years.
He has worked on overall seven continents and in almost all marine environments. At an earlier stage, he discovered that photography is the best way to discover the sea.
Brian Skerry Achievements
The last year 2019, Brian has received the NOGI Awards for Arts ( The Underwater Oscar). Let's check his 40 years of achievements.
Contract Photographer for National Geographic magazine Since 1998.
One of the five photographers for National Geographic photography Fellow in 2014.
In 2017 he was titled as National Geographic Society Storytelling Fellow.
In 2017 June, he was awarded as "Rolex National Geographic Explorer of the Year".
The brain has covered a wide range of stories for NGM.
The coverage of harp Seal's Struggling to survive in frozen water and dolphin Intelligence.
In 2017 brian covered NGM cover stories to protect the US water ecosystem. His stories were covered for three consecutive years.
He is an 11-time winner of " Wildlife Photographer of the year"
Also awarded with "Picture of the Year International"
In 2010 one of his pictures got the title of "50 Greatest pictures of all time" by National Geographic Magazine.
In 2016 awarded as " National Geographic Photographer's Photographer Award"
Brian Skerry as Speaker
He speaks over photography, explorations, and conservation issues. Some of his lectures are as follows.
Speed to the UN General Assembly over conservation issues.
The world Economic forum in, Davos
Ted Talks, Switzerland
The Royal Geographic Society in London
The Sydney opera house in Australia
The National Press Club in Washington DC
Also appears in many television programs like NBC's today's show.
The brain is the founding member of the International League conservation photographers and is also associated with many Authorities.
If you are a budding photographer and want to excel in wildlife photography. Even going more specifically if you love diving into the ocean. You should follow Brian and learn from his 40 years of experience.
Art Wolfe
Art Wolfe is a wildlife photographer from the USA. He says his home city is Washington. Though he has traveled all the seven continents to know the wildlife. It has been five decades capturing the beauty of nature and wildlife.
"It is in the wild places, where the edge of the earth meets the corners of the sky, the human spirit is fed."


Art Wolfe
He has covered hundreds of locations in many different projects. His style of photography is to educate the viewers. His photography is based on art and love for the environment. His goal was always to focus on conservation issues.
Wolfe has written many books and has also worked for national geographic magazines.
Art Wolfe Achievements
Created millions of images in his lifetime
Travel 9th months in a year to click wildlife
Projects and seminar around the world
Inspirational presentation to education, corporate and spiritual groups
In 1978, published his 1st book "Indian Basket of Northcoast West"
Photographed for world tops magazines like National Geographic and Smithsonian.
In eight languages he has launched 100 books
Nature's best photographer of the year Award
The North American Nature photography lifetime award
Been a member of Canon elite photographers
Wolfe has won many awards and recognition in his photography career.
Art Wolfe Books
The New Art of Photographing Nature
The Art of the Photographs
Vanishing Art
Human Canvas "Award-winning title"
The High Himalaya
Water: Worlds between Heaven & Earth,
Tribes, Rainforests of the World
Pacific NorthWest-Land of light and water
O is for Ocra
Migrations
The living Wild
Earth is my witness
Trees between earth and Heaven
Wild Elephants: Conservation in the age of extinction
He has worked with companies like Canon, Microsoft, Nikon, Fujifilm, and many more.
He operates his stock agency, office, and production company in Seattle, USA.
Keith Ladzinski
Keith knows how to grab the viewer's attention into his photography. I bet you once you visit his gallery. You won't be able to stop yourself looking at his images until the collection comes to end.
He is a photographer at National geographic and a Nikon brand ambassador. Who knows his passion for skateboard and mountain climbing will lead to a professional wildlife photographer.
His unintentional drive for adventure in the mountain for the search for natural lights and wildlife made him a photographer. The love of rock climbing and taking it to the edge has helped him to work with world extreme sports. Also with world top athletes, ad agencies, and outdoor clients.
His main focus is in photographing natural environments, climate change, extreme sports, ad campaigns. He has visited all the 7 continents multiple times for various assignments.
Keith Ladzinski Achievements
He is a brand ambassador of Nikon and has also worked with many clients for commercial projects.
Contribution photographer at National Geographic magazine.
Brand Ambassador of Nikon
Founding Member of Sea legacy Collectives
Multiple 1st place awards from PDN
The International Library of Photography and National Geographic
Photographers more than 100 magazine cover stories
His work has published on many New York Times, Washington Post, National Geographic magazine and Sunday Magazine
Worked as a Director and Director of photography in Commercial film
He has earned 2 Emmy nominations and 3 Telly Awards.
Keith has worked with many Industries leading clients. Few of them are:
Nike
Red Bull
Toyota
Apple
Google
Disney
Adidas
Oprah Network
The North Face
National Geographic Tv
New York Times
And many more
Keith is doing extremely well. If you are a beginner photographer and see your passion for it. Follow this person you will learn more than what you think.
Thomas Mangelsen
The renowned nature and wildlife photographer of this time. Thomas is an American Photographer, who has traveled to every place on this planet to capture wild animals and nature over the past 40 years.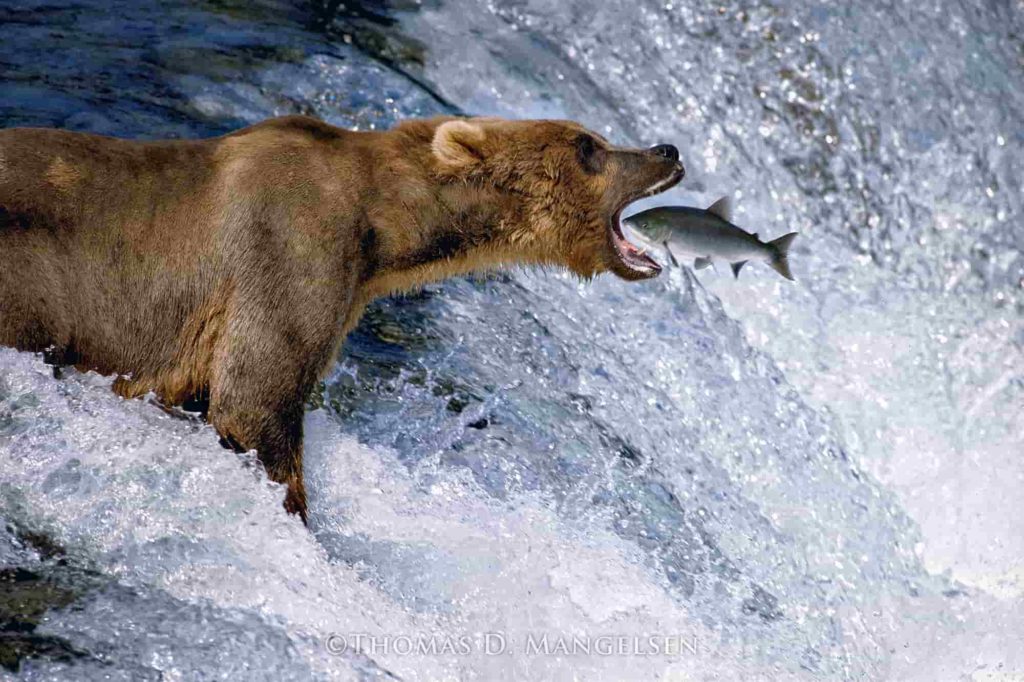 His love for nature, outdoor exploring, and photography success were extremely influenced by his Father. A professional sportsperson, Harold Mangelsen took his son to the riverside in Nebraska. To observe the Great flocks of birds migrated through the valley.
Exploring nature and observing the flocks of ducks, Geese and Crane develop his interest in wildlife. That's the root of his keen observation and success as a famous wildlife photographer.
He has achieved many awards, honors and written many books in this field. He has worked on many conservation projects. His images are published in many magazines and books.
Thomas Mangelsen Achievements and Honors
World Goose Calling Champion
1985- Emmy award nomination – Flight of the Whooping Crane-National Geographic TV Special
1994-Wildlife Photographer of the Year – British Broadcasting Corporation
1998-"The Best Magazine Photography of the Year" LIFE magazine's – nominated – Among the Glaciers
2000-Outstanding Nature Photographer of the Year – North American Nature Photography Association
2002-Honorary Fellowship-The Royal Photographic Society
2005- One of the 100 Most Important People in Photography – American Photo Magazine
2005- Legend Behind the Lens recognition – Nikon
2006- Honorary Doctorate – Doane College
2006-profiled in the television series – Dr. Jane Goodall's Heroes of the Animal Planet
2007- Nature Image of the Year – Morning Shower – American Photo Magazine
2007- "Wildlife: The Best Photographs" collection – National Geographic – Amboseli Crossing
2008- Ben Franklin Award for the Best Coffee Table/Large Book, PMA, the Independent Book Publishers Association – The Natural World
2010- One of the 40 Most Important Nature Photographs of All Time – International League of Conservation Photographers – Polar Dance
2010- One of the "40 Most Influential Photographers" – Outdoor Photography
Jane's Journey feature film appearance
2018- Into the Wild with Thomas D. Mangelsen – 60 Minutes with Anderson Cooper on CBS
2018- Robin W. Winks Award – Presented by the National Parks Conservation Association
Thomas Mangelsen Books and Published Stories
Images of Nature: The Photographs of Thomas D. Mangelsen
Polar Dance: Born of the North Wind
Spirit of the Rockies: The Mountain Lions of Jackson Hole
The Natural World
The Last Great Wild Places: Forty Years of Wildlife Photography by Thomas D. Mangelsen
Grizzlies of Pilgrim Creek: An Intimate Portrait of 399
Thomas Mangelsen Works Published
National Geographic
BBC Wildlife
GEO
Natural History
Wildlife Arts
Nature's Best Photography
And many others
You have so many things to learn from Tom and implement them in your photography life.
Kristi Odom
Kristi Odom created her home outside of Washington DC. She loves to connect people emotionally to wildlife and nature. Being a wildlife photographer is also a Wedding photographer and a public speaker.
She is currently a Nikon Brand Ambassador and an internationally acclaimed Photographer. She is young among the many famous photographers and doing pretty well with her camera.
In May 2018, she joined Nikon's Elite Ambassador Program. She has earned more than 60 International Photography Awards and 2 Nature's Best Photography Awards.
She believes in making a planet a better place for every creature. For that purpose, she travels the world photographing, and teaching. Sharing her message with her pictures and motivational Speeches.
Kristi Odom Achievements
1st Place Portrait Animals – 2018 WPPI Annual
3rd Place Portrait Animals – 2018 WPPI 2nd Half
2nd Place Informal Albums – 2018 WPPI Annual
2017 Nature's Best Winland Smith Rice International Awards – Highly Honored Winner
26 Awards – Fearless Photographers
Master's accreditation WPPI
2017 – 1st Place Portrait Animals – WPPI 2nd Half Competition
2017 – 2nd Place Informal Albums – WPPI Annual
2017 – 2nd Place Portrait Animals – WPPI Annual
2016 – 1st Place Informal Albums – WPPI Annual
2015 Best of the Best Destination Photo Collection
17 Overall Awards – ISPWP
2014 Best of the Best Wedding Photo Collection
2014 Fall- 13th Place Overall – ISPWP
2014 – Grand Prize Best Friends Photo Contest – Rangefinder
Emotional Wedding Photo – Best of the Best 2013 Honorable Mention
2013 Best of the Best Engagement Photo Collection
2012 Nature's Best Winland Smith Rice International Awards – Highly Honored Winner
2013 Fine Art Honorable Mention – FotoWeekDC International Awards Competition
2013 Multiple Accolades of Excellence – WPPI 16×20 Print Competition
2012 Best of the Best Wedding Photo Collection
2011 WPPI 1st Half Competition- Multiple Accolades of Excellence
2011 First Place in WPPI's First Half Competition
2010 Multiple Accolades of Excellence – WPPI 2nd Half Photography Competition
Honorable Mention – National Geographic Wild Angle Photo Contest
Selected for Times Square Display, Kodak Connect with the Pros
National Association of Collegiate Scholars
Multiple Georgia Tech Dean's list awards
Kristi Odom Image Publications
Microsoft
People
Forbes
Washington Post
SLR Lounge
Outside Magazine
Nikon
Looking at her images will grab your attention and you will love spending time staring over her images.
Tim Laman
Tim Laman is an Ornithologist and a renowned wildlife Photographer from the USA. He is more into capturing birds and other wildlife too.
He is often represented as an explorer, Artist, and a scientist to observe nature and its surrounding.
He is the contributing photographer for BBC wildlife unit, National Geographic Magazine, Cornell lab of Ornithologist, and Netflix.
A Biology Graduate from Harvard University turns to be an internationally recognized photographer.
His focus was to capture images of subjects that were most difficult to capture. Like Sunda Flying Lemur and Gliding animals in the rainforest of Borneo. Freezing the birds of paradise and endangered bird species.
He is recognized with many awards and honors in his long imaging career.
Tim Laman achievements and Honors
2001-100 Best Picture by National Geographic
Nature's Best Photography Award- Windland Rice Photography Awards for several years
1998 – Wildlife Photographer of the year – Animal behavior- Birds
2001- Wildlife photographer of the year- Animal Behaviour – Mammal
Wildlife photographer of the years in different categories in the years 2002, 2005, 2010, 2011, 2014, and 2016.
The world's most respected photojournalist – World Press Photo
2009-Outstanding nature photographer of the year
And many more
Tim Laman Books and Publications
Birds of Paradise: Revealing the World's Most Extraordinary Birds
New Guinea: Nature and Culture of Earth's Grandest Island
Hornbills of the World
Birds of Paradise Coloring Book
The Raja Ampat Through the Lens of Tim Laman
Japanese Version of BOP Book
He has been exploring the world of professional photography for over 25 years. Would you like to climb the tree with him to learn whatever he has in his basket of experience?
Ami Vitale
Ami Vitale is a Nikon Ambassador and National Geographic Photographer. She is a wildlife and nature photographer who has traveled more than 100 countries to execute her vision. If you will go through her profile. You will get a clear picture that other than a photographer she is a caretaker of wildlife, nature, and human beings.
She has traveled around the world to cover the stories of violence and conflicts. To make people aware of how not to harm nature and wildlife. She found photography as the best tool to spread awareness among every part of humans.
She says :
" In the beginning, photography was my passport to meeting people, learning, and experiencing a new culture. Now it's more than a passport. It's a tool for creating awareness and understanding across cultures, communities, and countries; a tool to make sense of our commonalities in the world we share".
She has lived the situations to cover the stories. Let it be a war zone or a mud huts and even donned a panda suit to capture the essence of the situation.
She has earned many awards and honors. Her work has been published in many magazines and books. In 2009 she shifted her interest in photography to wildlife. When she came to know about the last White Rhino of the World.
She is a strong woman, who speaks up and who knows how to get things done.
Ami Vitale achievements and Honors
One of the 50 badass women – Instyle Magazine
Magazine Photographers of the world – International Photographer of the year
Daniel Pearl Award for Outstanding Reporting – National press photography Association
5 times award winner of World Press photos
In 2018, 1st prize National Geographic Magazine Stories
The subject of Mission cover shot series – National Geographic
Give lecture for National Geographic series
She also provides a workshop in Asia, America, Europe
Ami Vital Books and Publications
Book: Panda Love: The secret lives of pandas
Published in several International magazines, books, exhibitions, and galleries
Ripple effect images – Founding member
Alexia Foundation – Photojournalism Advisory Council
If you are a photographer or love wildlife and nature. You will fall in love with her images. She is currently an ambassador of Nikon and contributing to National Geographic Photographer.
Frans Lanting
The Netherland born Frans Lanting is one of the great wildlife photographers. Later on, he moved to The USA for Environmental studies.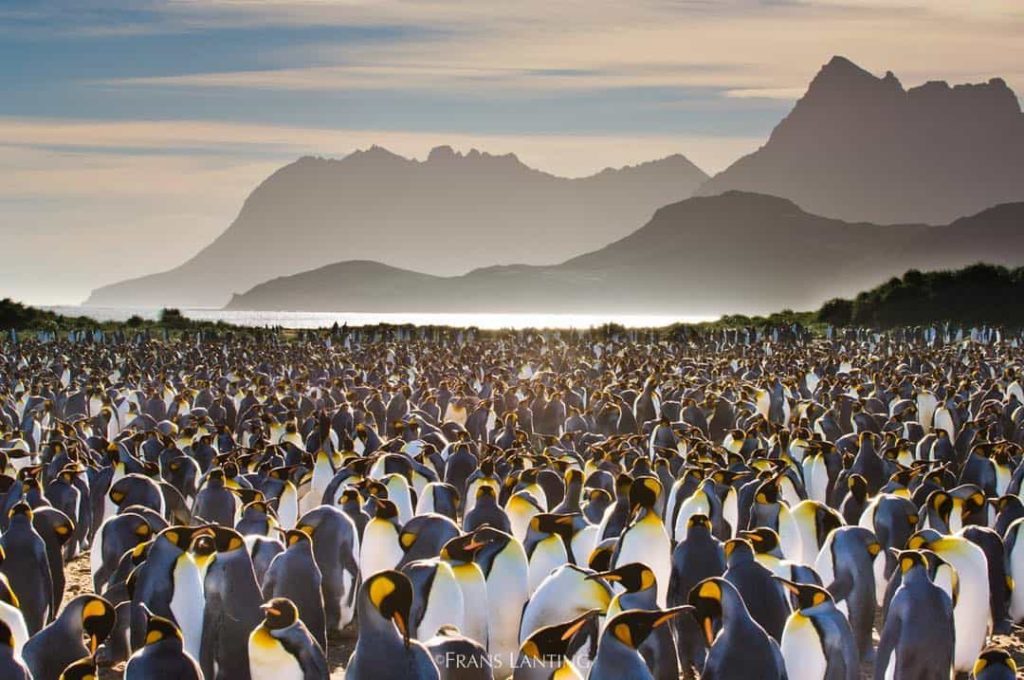 He has been documenting and photographing wildlife for the last three decades. His love for nature has made him travel around the world. Captured Wildlife from Amazon to Antarctica. In a mission to promote knowledge about the Earth and its natural environment.
He found photography as the best source of tool to spread awareness and show his concern about living beings.
He has set a standard for all the wildlife photographers, say BBC. Former Director of Photography at National Geographic, Thomas Kennedy says " He is an extraordinary talent". He has the mind of a poet, the heart of a hunter, and the mind of the scientist.
Capturing the wildlife and tribal traditions at Madagascar was something which was never photographed earlier.
His work has been published around the world in many different magazines. Few of them are emperor penguins in Antarctica, rainforest ecology in Borneo, and the troubled fate of puffins.
Frans Lanting Achievements and projects
LIFE: A Journey Through Time
Dialogues with Nature
The Netherlands' highest conservation honor, the Royal Order of the Golden Ark
Top Honor from World Press Photo
BBC Wildlife Photographer of the year
Sierra Club's Ansel Adams Award
Recipient- Sweden's Lennart Nilsson Award
The Royal Photographic Society in London-Fellow
Frans Lanting Books
INTO AFRICA
LIFE: A Journey Through Time
OKAVANGO: Africa's Last Eden
EYE TO EYE: Intimate Encounters with the Animal World
JUNGLES
PENGUIN
BONOBO: The Forgotten Ape
Frans has more than 100 solo exhibitions around the world. Three of his images got featured as The 40 most important nature photographs ever captured. He currently lives in Santa Cruz, California.
David Doubilet
David Doubilet has spent his life in the sea. He has more than six decades of experience in photographing underwater life. He is a contributing photographer at National Geographic.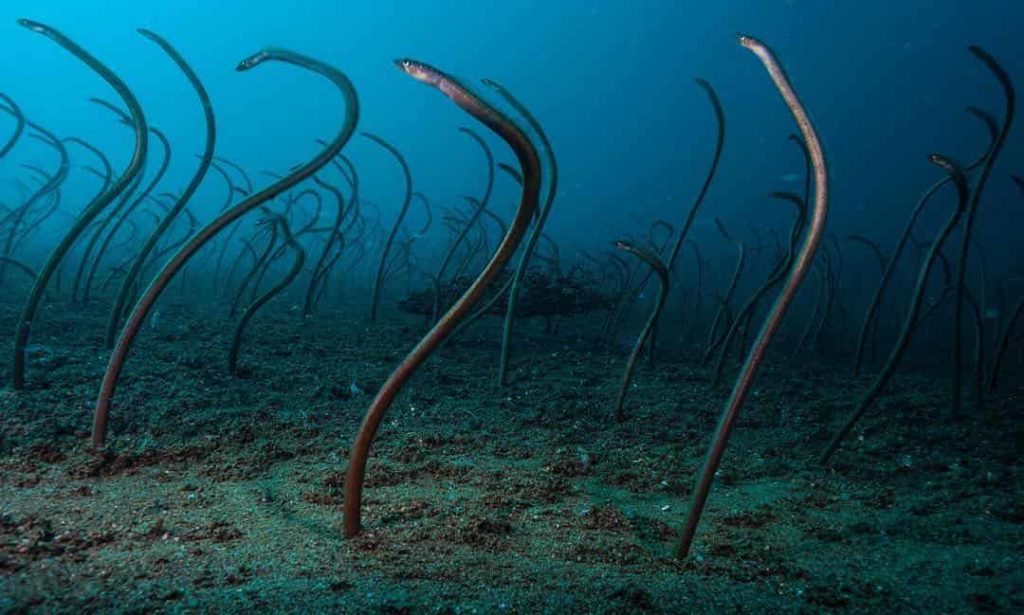 Exploring and documenting the undersea every corner of the world. From beneath Africa, rich temperature seas, tropical reefs, and recently beneath the polar ice.
His vision is to be the voice of the world of the ocean and show the people the unseen beauty of nature.
Davis is a contributing editor of many publications and has published 12 books.
David Doubilet Achievements and Honors
Picture of the year
BBC wildlife
Communication Arts
World Press
Royal Photographic Society member
International League of Conservation Photographers
International Diving Hall of Fame
Explorers Club Lowell Thomas Award – Recipient
Lennart Nilsson Award for Scientific Photography
Since 1994, Rolex Testimonee
If you are fond of underwater photography and passionate about seas do follow this incredible photographer.
Sue Forbes
Sue Forbes is a passionate wildlife photographer. She has worked for the Royal Air Force as an officer engineer. The silicon valley management executive chose her passion as her journey.
Now she is working for her real passion for teaching and traveling the world to capture the wildlife and amazing places.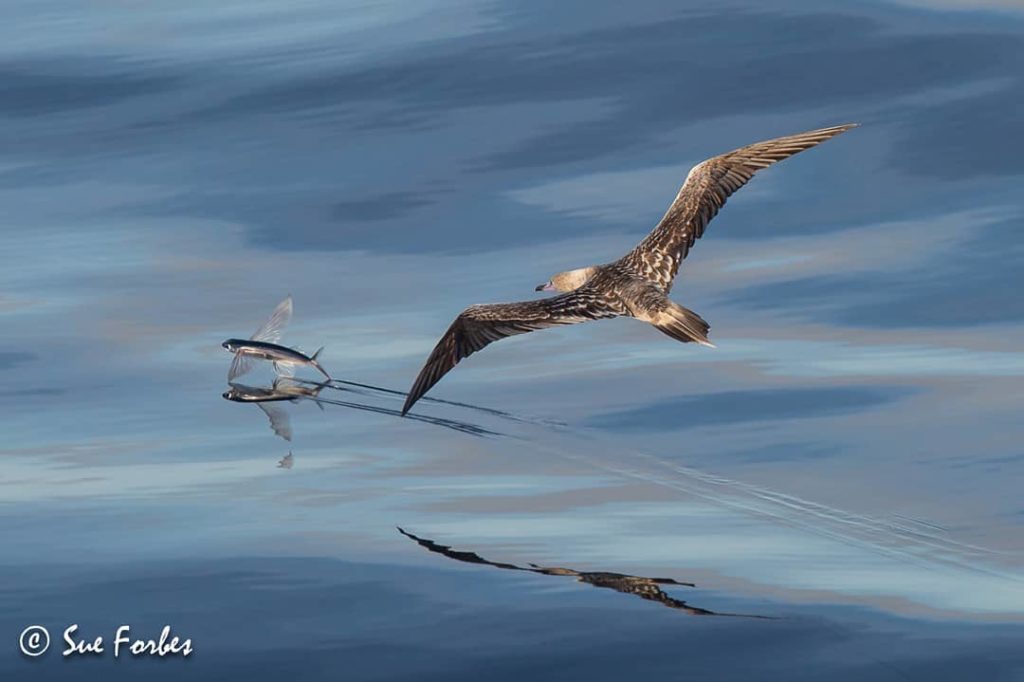 She has visited more than 90 countries and is still exploring. Her goal is to educate the viewers and also to make them smile with her photographs.
She captures the behavior of wildlife to transport the viewers into their world. She loves clicking everything natural and sharing it with the world.
Her work has been published in many magazines and books. She has also got many awards and recognition around the world.
Sue Forbes Achievements and publications
2018- Showcase runner up – North America Nature Photographers Association
2018- Wildlife photographer of the year
BBC " The Hunt"
Sunday times Magazine
Forbes
BBC Wildlife Magazine
The Guardian
Sue Forbes lives in San Francisco bay and also provides teaching in photography. Go check out her gallery you will love it
Conclusion
There are many more Great Wildlife Photographers around The world. As I was to put 10 photographers on the list. It became a very difficult task for me during the research.
Though this 10 list is not a ranking provided by any authority. It is a list based on a few dimensions. In the process of my selection, I have studied more than 100 wildlife photographers around the world.
The purpose of this list is to provide a comprehensive guide to the budding photographers and those who love nature. There are many things to learn from these experts.
Learning wildlife photography from them can help you impact the world better than they are doing.
I hope you were able to provide you with some valuable information in one article.
Do comment if you have any questions. I would love to hear it from you.