Do you know who has the most no of followers?
Photographers on Instagram are gaining huge popularity these days. This photo-sharing app has made it easier for photographers to share their photographs quickly.
Are you curious to know the top 10 photographers on Instagram with most no. of followers. Here in this article, I have mentioned the top 10 based on their followers.
Here I have mentioned the current followers of the photographers and till the time you will read this article you may see an increase in their followers. They all are from different types of photography.
Let's check out the list
Top 10 Photographers on Instagram You should Know
Paul Nicklen
Mario Testino
Murad Osmann
Chris Burkard
Steve McCurry
Jimmy Chin
Pete Souza
Michael Yamashita
Hannes Becker
Joel Sartore
Paul Niklen
Paul Niklen is a Canadian Wildlife Photographer, Filmmaker, and biologist. He has more than 20 years of experience in this field.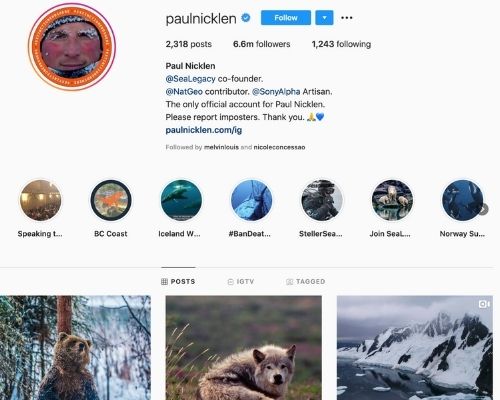 He is at the top of the list with 6.6 million followers.
Mario Testino
Mario Testino is a portrait and fashion photographer from Peru. He has moved to London for his photography career. He has 40 years of experience in photography.
He is the second on the list with 4 million followers.
Murad Osmann
Murad Osmann is a Russian photographer based in Moscow. He is a travel photographer with a unique concept of photography series "Follow me to".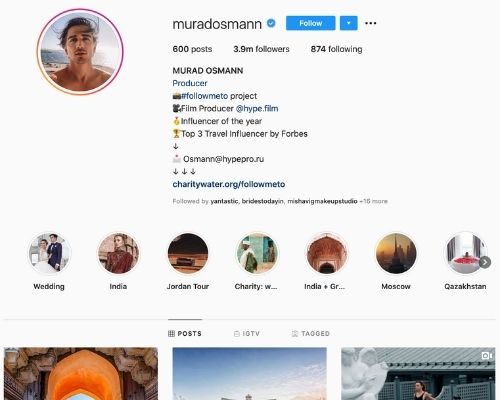 He is third in the list of photographers on Instagram with 3.9 million followers.
Chris Burkard
Chris Burkard is an American photographer based in California. He is specialized in outdoor, landscape, surf, and travel photography.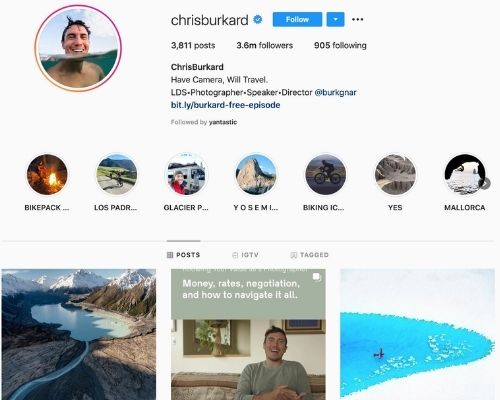 He is fourth on the list of top 10 photographers of Instagram with 3.6 million followers.
Steve McCurry
Steve McCurry the most experienced and famous one. He is an American photojournalist and freelance photographer. You must have seen his picture over the internet. Especially the " Afghani girl with green eyes".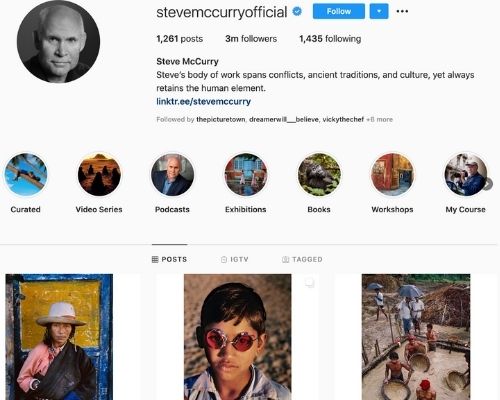 He is 5th on the list of 10 most followed photographers on Instagram.
Jimmy Chin
Jimmy Chin is an American photographer, professional climber, and filmmaker. He is a national geographic photographer.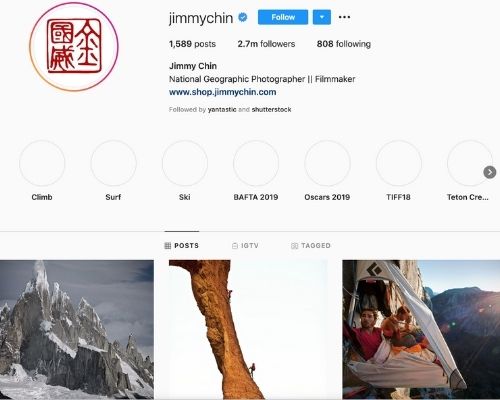 He is 6th on the list of top 10 Instagram photographers in the world.
Pete Souza
Pete Souza is an American photojournalist. He was the former White House photographer of U.S president Barack Obama.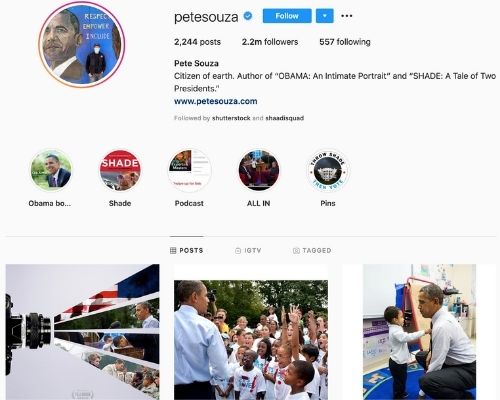 He is 7th on the list of most influential photographers on Instagram with 2.2 million followers.
Michael Yamashita
Michael Yamashita is an American photographer. He has been shooting for national geographic magazines for the last 30 years.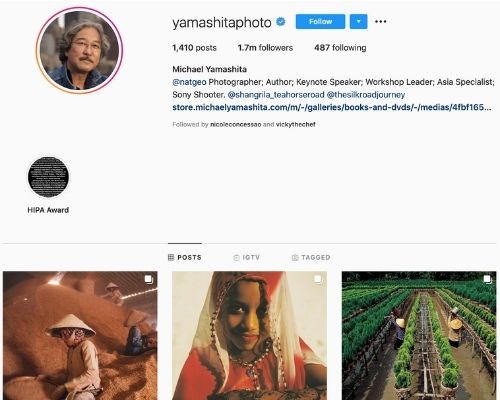 He is 8th in the list with 1.7 million followers.
Hannes Becker
Hannes Becker is a German photographer. He specializes in freelance photography and is a licensed drone operator. Hannes is popular for outdoor, travel, and landscape photography.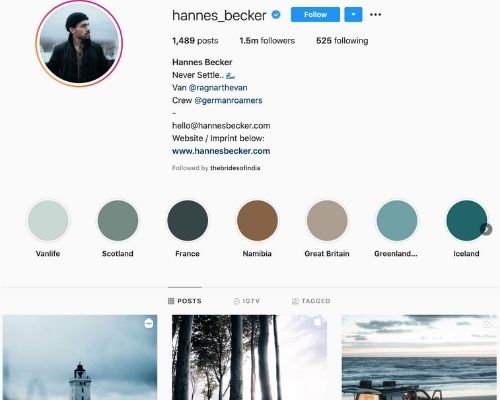 He is 9th in the list of top 10 photographers on Instagram.
Joel Sartore
Joel Sartore is an American photographer also known for being a teacher, speaker, and author. He is a national geographic photographer who has been contributing to their magazine for a long time.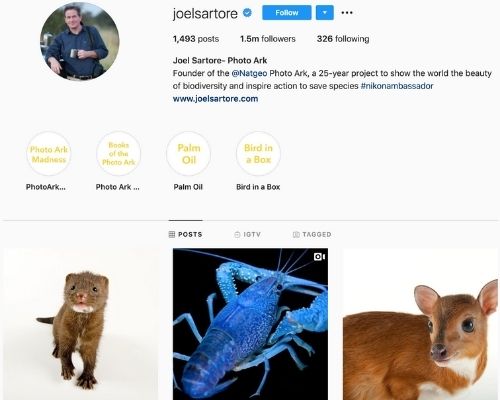 He is 10th in the list of best 10 Instagram photographers.
Conclusion
There are many more famous photographers on Instagram who you will love to follow. But here we have ranked the top 10 Instagram photographers from different genres, that has maximum no. of followers.
If you have any questions regarding the article feel free to comment below. I answer every question.
You may also like :