Dream big learn and get inspired with them
Portrait photographers will tell you what's going in your mind. They know how to capture the essence of your personality. They are experienced with when and how to capture the feelings of the subject.
They portray the emotions of the subject in their photographers. So many photographers have made an impact on this field. But here in this article, we have chosen the 10 photographers only.
These 10 are not the only best one in the world. But the selection has been made with deep research and study. To provide the source of inspiration and learning. Following these people will help you to put your step into the forward direction.
This blog post is for all the photographers who want to learn and excel in life with their cameras.
Let's dive in
Top 10 Portrait Photographer to get inspiration
Steve McCurry
Joe McNally
Martin Schoeller
Jimmy Nelson
Eric Lafforgue
Lisa Kristine
Phil Borges
Annie Leibovitz
Rehahn
Lee Jeffries
Steve McCurry
Steve McCurry is a portrait photographer based in the USA. The iconic person is famous for his contemporary photography. He has more than 30 years of experience in this field.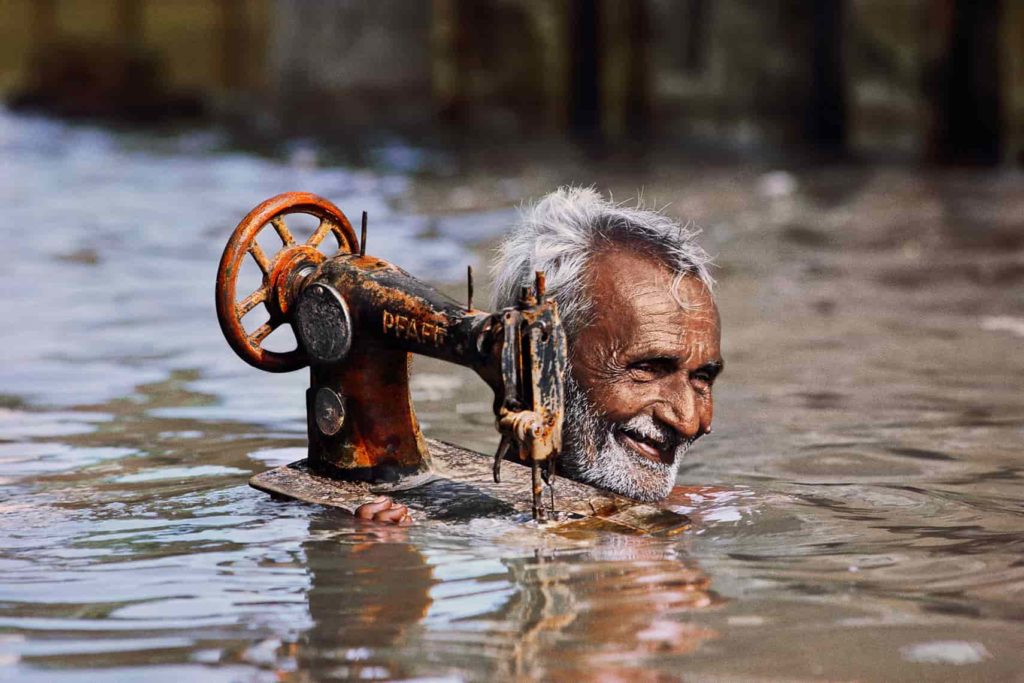 His work has been published in many magazines, books, and other publications. Also with countless exhibitions around the world.
After finishing his studies in films from Pennsylvania university. He has worked as a freelancer for several years. During that phase, he has visited India to cover a story and from then he has been there countless times.
Making his way to another subcontinental, with his camera, exploring the country. Traveled there with a few clothes, bags and rolls of film. Yes, he is so passionate and curious about his work.
He Says:
" Each picture stands of its own, with its place and feeling"
Steve Mccurry Books and Publications
Animals
Steve McCurry: A Life in pictures
Afghanistan
McCurry, NY11 September 2011
On reading
India
From These Hands: A Journey Along the coffee trail
The stories behind the photographs
The iconic photographs
The unguided moment
In the Shadow of mountains
Looking east
The path of buddha
Sanctuary
South Southeast
Portraits
Monsoon
The Imperial way
You will be surprised when you will go through his gallery. I bet you will hover over many pictures that will be familiar to you. As you must have seen in social media, magazines, or some other place.
Joe Mcnally
Joe Mcnally is one of the internationally renowned portrait photographer. The award-winning photographer has traveled to more than 70 countries for his assignments.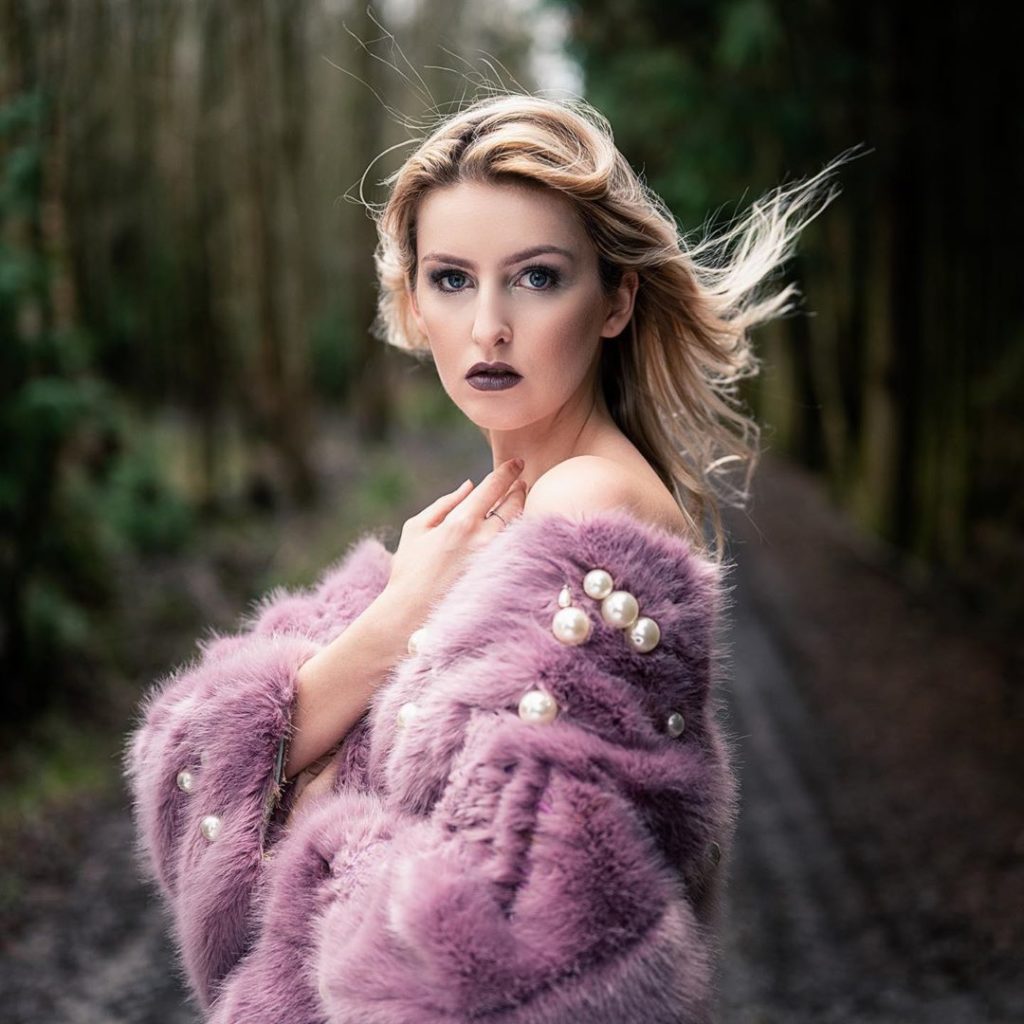 He is a Nikon ambassador and also contributed to national geographic magazines.
He is popular worldwide as a top photographer of his time with his technical knowledge. Apart from that, he was well known for his charming nature, confidence, and humor. That's the reason for many CEO's, celebrities and magazine clients to select him as a priority.
He has worked for many high-level clients and his work has also got published in many cover magazines around the world.
Joe Mcnally client list
General Electric
Epson
Land's End
Adidas
ESPN
Sony
FedEx
Metlife
USAA
New York Stock Exchange
Lehman Brothers
PNC Bank
Beijing Cultural Commission
And many more
Joe Mcnally Awards and Achievements
The Panorama of war – Alfred Eisenstaedt Award for Journalistic Impact for a LIFE coverage
The world press photo foundation
Communication arts
POY
PDN
American photos
Graphics
Top 5 Most Socially Influential Photographers-Eye-Fi
By featuredphotog.com – Top 20 Influential Photographers
The USA based photographer stayed in Connecticut with his wife. He has a million followers on social media and is still growing.
You can follow him to learn how he is doing and explorer in this field.
Martin Schoeller
Martin Schoeller is an Internationally acclaimed contemporary portrait photographer. This german man is known for his extra-close portraits.
He studied photography from Lette Verein and he moved on to New York where he started his career.
While in Germany he was influenced by the countless portraits of the poor clicked by August Sanders.
His work has covered close-up portraits of high-level personalities. Like the world leaders and indigenous groups, athletes and artists, celebrities, and the homeless capturing their real personality.
While capturing portraits on streets his works have got a lot of recognition. It's been more than 22years now his work has been published in many publications and magazines.
He has contributed to publications such as The New Yorker, Rolling Stone, National Geographic, Vanity Fair, The New York Times Magazine, TIME and QG, many more.
Schoeller's work has appeared in major print and motion advertising campaigns from automobile, to entertainment and pharmaceutical.
Martin Schoeller Awards
His work has won many awards
Recently Colin Kaepernick image- Nike "Just do it"
D&AD Black Pencil
Outdoor Grand Prix at Cannes
Martin Advertising clients
Jonnie Walker
HBO
GE
KIA
Southwest Airlines
Allstate
Chevron
Coca-cola
DreamWorks
AT&T
Mercedes
His work has been exhibited worldwide. And his solo exhibition has appeared in Europe and the United States. And also displayed permanently in the collection of the National Portrait Gallery, Washington DC.
Martin currently lives in New York USA. If you are a photographer and love to capture different faces and want to make more in life. Then you should follow him to learn and explore.
Jimmy Nelson
"If you change the way you look at people, the people you look at change. And if that change is powerful enough, it will gather momentum to affect the whole of humanity"
Such a unique paradigm this person has and is still exploring to find the unnoticed ones.
Jimmy Nelson is a famous English portrait photographer who loves to capture tribal and indigenous people.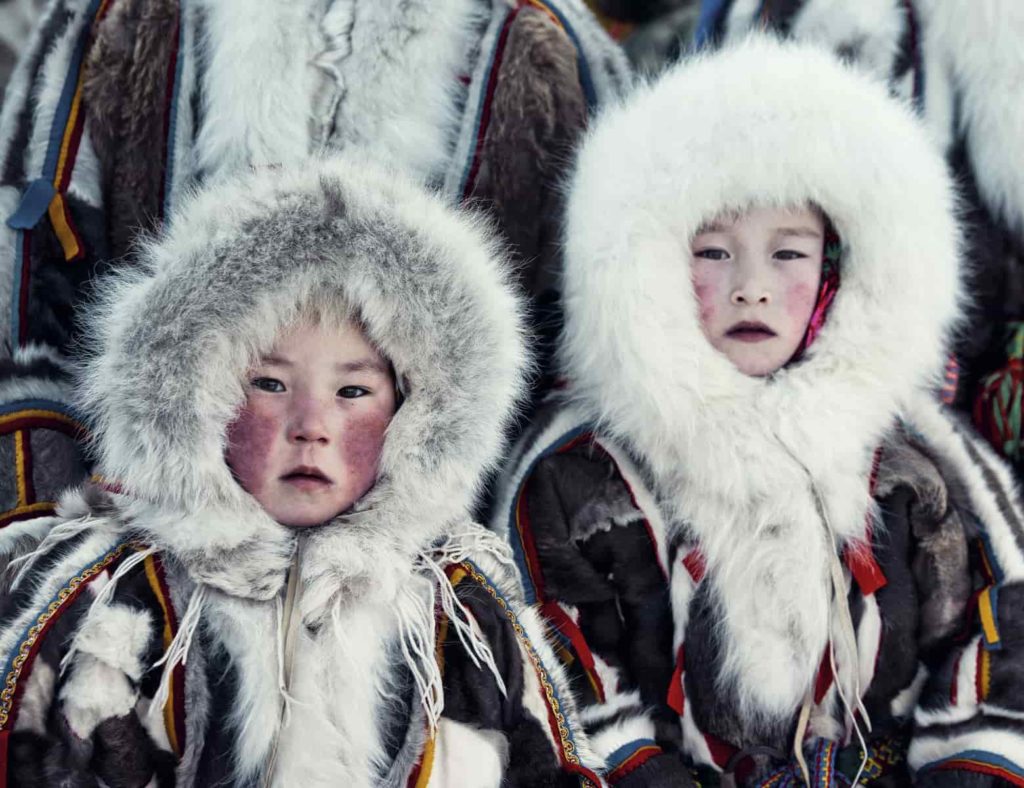 He was born in Sevenoaks, Kent England in 1967. He has spent his childhood in South America, Africa, and Asia, traveling around the world with his father. His father was a geologist at the International Shell of the British government.
At the age of 7 years old he was sent to a boarding school. At the age of 16 due to a disease Alopecia Totalis, all his hair fell off.
At the age of 17, he left his boarding school and went to Tibet for trekking and came back after 2 years with lots of images collection.
His work got published in National Geographic and many other magazines.
Let's check out his books
Jimmy Nelson Books
Homage to Humanity
Before they pass away
Jimmy Nelson captured People and places
Himba
Huli
Mustang
Tibetans
Wodaabe
Kaluli
Khudi Netes
And many more… it's countless
If you love to explore and portraits of humans. Then you must follow him. You will get mesmerized by the level of perspective and work he has done.
Go check out his galleries and read his books. You will know the value of the unseen humans.
Eric Lafforgue
Eric Lafforgue is a France based portrait photographer who travels the world to capture the change. Since 2006 when he started publishing his pictures on the internet. He got featured in many magazines and publications.
He has worked with many big companies and organizations like Lonely Planet, National Geographic, Grands Reportages, Le monde, Der Spiegel, times, and many more.
Eric approaches humanism in his pictures and the travel stories that he captures visiting different countries.
Eric is a Hans Lucas studio member. His work has been exhibited in many places and published in many magazines.
Eric Lafforgue Books
Ethiopie
Banni de Corée du Nord
Out Of Focus
Papous
Eric Lafforgue Exhibitions
Mount Hagen, Visa pour l'Image, Perpignan, France
Hands – Vacheron-Constantin, Maison du Voyage, Paris, France
La Fête, Bangkok, Thailand
Asmara: Africa's Secret Modernist City, Royal Institute of British Architects, London, UK
Europe Galeria, Poland
Sleeping beauties, Fowler Museum, USA
Tribal portraits, Soho Loft, NYC, USA
With Their Heads Held High – Headgear from all over the World, Technisches Museum der Pforzheimer Schmuck, Germany
Kazakhstan, Central Asian cultural festival, Doha, Qatar
There are many more exhibitions held on his work.
Eric Lafforgue portraits and country
Afars Danakil
Akha- Laos
Anuak-Ethiopia
Bana-Ethiopia
Bandari-Iran
Bashara-Ethiopia
Batwa-Rwanda
Beja- Sudan
Bodi- Ethiopia
Borana-Ethiopia
Chin-Myanmar
Dan-Ivory coast
Tibetan
And many more
It looks like he wants to portray every individual on this planet. If you want to excel in capturing personalities of different countries and cultures. Then do follow this ongoing photographer.
Lisa Kristine
Lisa Kristine is one of the most famous portrait photographers. Also known as internationally acclaimed fine art and humanitarian photographers.
She is a strong activist and speaker. Who has experience of 30 years of documenting the indigenous culture and social causes? She has traveled to more than 150 countries around 6 continental.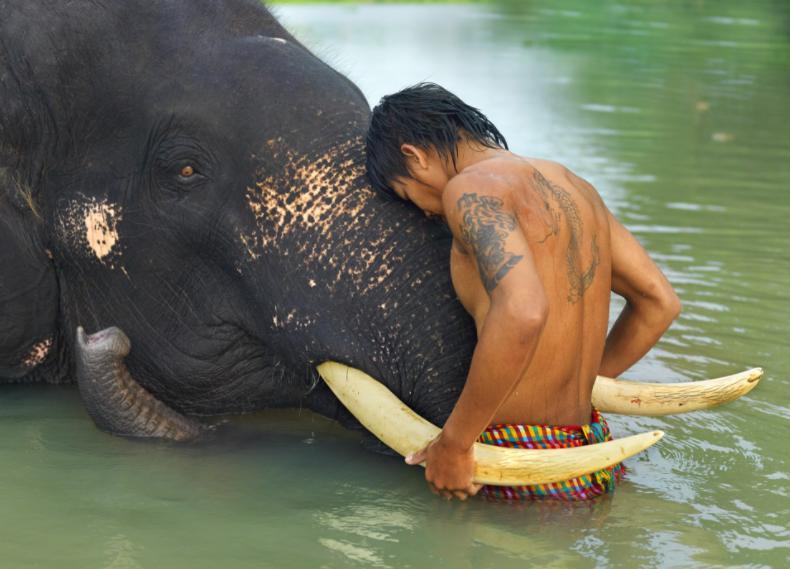 As a child, she was influenced by her mother's book and National Geographic magazine.
Lisa's work has been showcased in many exhibitions and also published in many magazines and books. She has worked on major issues of the societies to document them and spread awareness among the other people around the world. Like :
Environment issues
Human Trafficking
Indigenous Wisdom
Global Unity
Lisa Kristine Achievements and Awards
Lucie Humanitarian Award
Greatest achievements of master photographers
Archbishop Desmond Tutu
The Queen Mother of Bhutan
Amnesty International
Lisa Kristine Books
Bound to Freedom
Slavery
One breath
The Intimate Expanse
Amnesty International
"Few artists know how to capture the diversity and dignity of indigenous people. Lisa Kristine's portraits exquisitely convey their silenced messages." – Cosette Thompson,
You will love the way she captures the essence of the human spirit into her photographs. You should follow her and see how she is bringing change in the society. You can learn a lot from her work.
Phil Borges
Phil Borges has been documenting indigenous and tribal culture for over 25 years now, seeking to create an understanding of the challenge they face. He is an internationally acclaimed portrait photographer from the USA.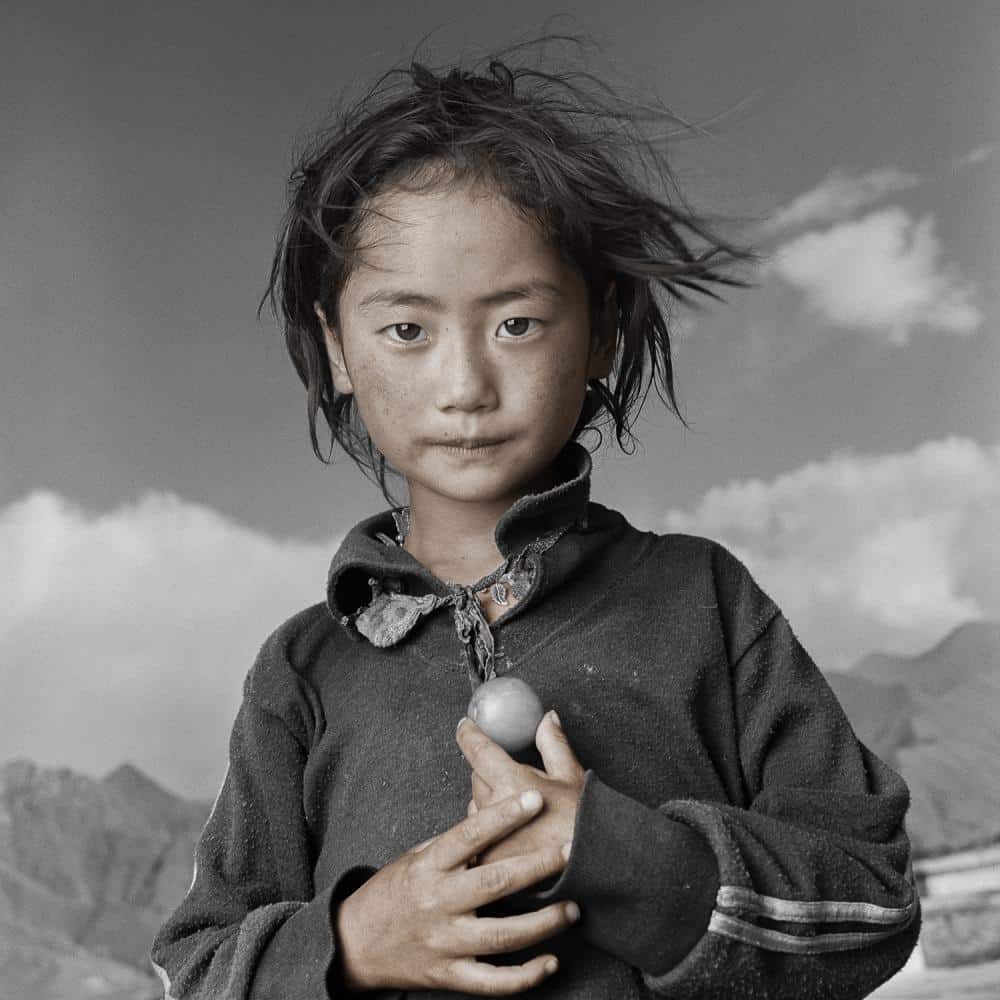 His works have been published in many magazines and books. His works have been exhibited in galleries and museums around the world. He has written award-winning books. Which has been published in four languages?
The books are Enduring Spirit, Tibetan Portrait, Tibet: Culture on the Edge, and Women Empowered.
He has also hosted tv documentaries for National Geographic and Discovery covering indigenous cultures.
Phil has graduated from the University of California. Currently, he lives in Seattle with his family.
Phil Borges Achievements and Honors
1998-Photo Media Magazine "Photoperson of the Year"
2003-Lucie Humanitarian Award at the 1st Annual International Photography Awards
2005-Named Giraffe Hero
2007-Purpose Prize winner
2007-Named one of the "10 photographers that inspire us" by American Photo Magazine
2012-Winner of Banff Film Festival's Mountain Images category for Tibet: Culture on the Edge
Phil Borges Books
TIBETAN PORTRAIT the power of compassion
WOMEN EMPOWERED
TIBET culture on the edge
ENDURING SPIRIT
THE GIFT
He talks about social issues being the voice of them through his photographs. Do check his work and follow him to learn and grow in your life.
Annie Leibovitz
Annie Leibovitz is popular as a celebrity portrait photographer. She is based in the USA and is famous for her intimate poses and settings.
She has a great year of experience in this area. She has portraits of world-famous leaders, celebrities, sportspeople, and popular personalities. Her work has been published in many authorities and magazines like the Rolling stone.
She is the one woman who has been featured in the Washington National portraits Galleries.
Annie Leibovitz Achievements and Honors
1999- ADC Hall of fame
2003- The Lucie Awards
2009-The Royal Photographic Society
2013-Award for communications-Prince Asturias
2015-Paez Medal of art VAEA
2018-Honorary Doctorate of fine Arts
Annie Leibovitz Books
Annie Leibovitz At work
Photographs
A photographer's life
Pilgrimage
Women
Olympic Portraits
Life in Photographs
Nudes
Images of lost human epoch
And more
Annie Leibovitz is one of the most famous personalities in the field of photography. If you want to know how she has made this far. Do check her profile and follow her to learn and grow more rapidly.
Réhahn
Réhahn is a documentary-style portrait photographer who captures the soul of his subjects. He has got a unique style of photography where he combines fine art with the documentary style to portraits the people.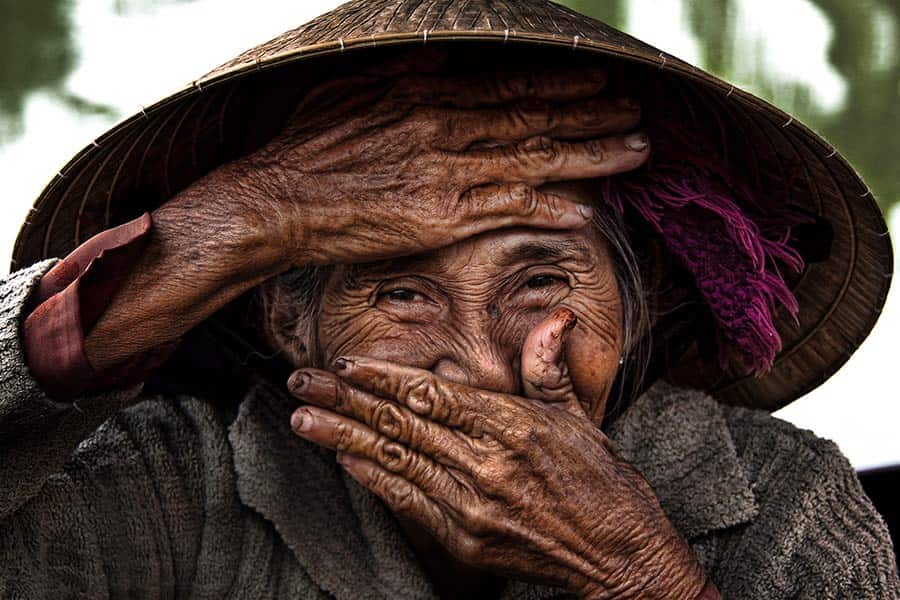 He has visited more than 35 countries before making Hoi An, Vietnam as his home in 2011.
Wanderlust travel magazine says " He is the person who captures the soul of his models".
Behind his every click there is a story. He is a player of portraits who knows how to capture the personality. His pictures are more than an image to him. Whether capturing a woman pulling a needle, a child playing in the street, or a girl smiling in her world.
These are the collection of his experiences. His stories represent his passion to learn more about culture, changing tradition, and diversity. That's what drives him to be exceptional.
Rehahn Awards and Achievements
2016 Permanent collection at the Hanoi Women's museum
Top 5 most celebrated portrait and travel photographers worldwide-Bored Panda
"Vietnam, Mosaic of Contrasts, Volume II"
the second most popular French photographer
And many more
Rehahn Books
Children of Vietnam
Face of Rajasthan
The Collection, 10 Years of Photography
Vietnam, Mosaics of contrast Vol I
Vietnam, Mosaics of contrast Vol II
100 Iconic Portraits
Rehahn's work has been published in many magazines and books. His work has also been displayed in many exhibitions. Like
The new York times
BBC
South China morning post
National Geographic
Der Spiegel
And more
If you want to feel the story of different cultures and traditions. Go check his work to get inspired and learn from his work.
Lee Jeffries
Lee Jeffries is a self-made portrait photographer from Manchester. It has been more than 10 years when he has started his mission to tell a story of homeless people and their culture.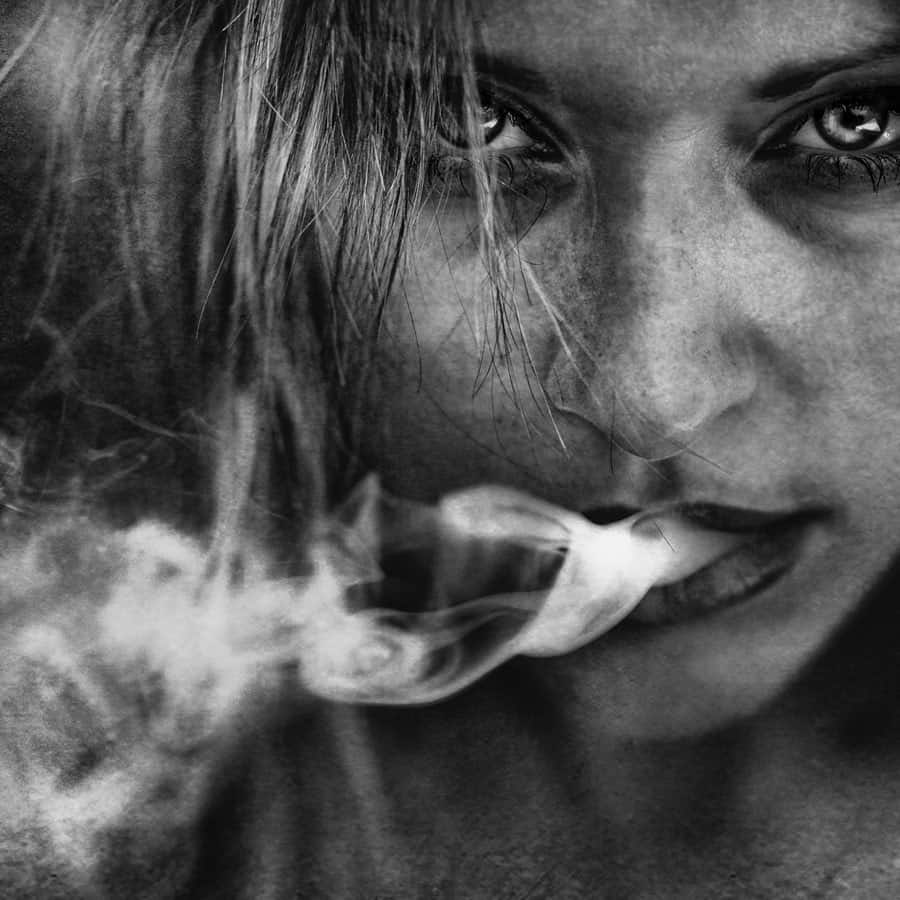 His work has been published in many magazines and blogs like :
The independent
British Airways High Life
Time Magazine
The Guardian
Nikon Magazine
BBC News night
Huffington Post
Broadcast on CNN
Telematin
Lee Jeffries Books
He has also contributed in a few movies The voyage of Time and NCIS season 11. If you want to excel in portraits photography. Follow him to learn and grow. He is also available on social media Instagram and Facebook.
Conclusion
There are many inspiring portrait photographers in the world. You might be following or knowing a few of them. Here in this article, I will be limited to publish 10 best portrait photographers of the world.
The list is based on the deep research made by our Team. We have followed a few parameters to select these renowned photographers.
The content is produced to provide deep value to the budding and inspiring photographers. Who wants to learn and grow.
If you are a beginner and want to establish, do study about these photographers and see how they have made it.